Welcome!
This website was created as an informative resource for parents of children with cleft lip or palate, as well as for medical professionals or students who are seeking to broaden their expertise in the field of craniofacial anomalies. The content on this website is based on the research and publications of Dr. Samuel Berkowitz, DDS, MS, FICD.
About Dr. Samuel Berkowitz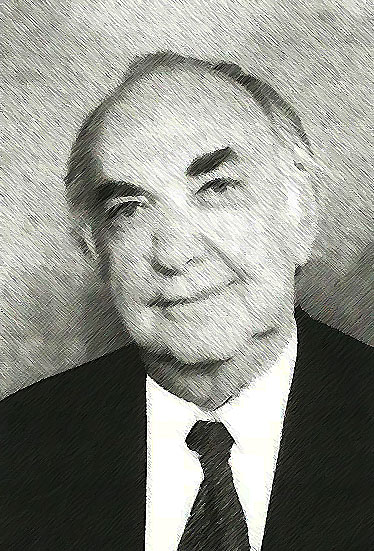 Dr. Berkowitz, an orthodontist, was a Clinical Professor of Pediatrics and Surgery associated with the South Florida Craniofacial Anomalies Program at the University of Miami School of Medicine. His main goal is to develop teaching materials in cleft palate for professionals in plastic and oral surgery, orthodontics, and speech and language pathology.
He is a past President of the American Cleft Palate Association Educational Foundation, and the Florida Cleft Palate Association. Dr. Berkowitz was active in the American Association of Orthodontics, Florida Cleft Palate Association, and The Edward Angle Society of Orthodontists. He has been a recipient of the Second International Cleft Palate Foundation Award given in Zurich, Switzerland and received a Distinguished Service Award from the American Cleft Palate Association.
Dr. Berkowitz has been awarded the title "Honoree" by the Edward Angle Society of Orthodontists for his many contributions to the field of cleft lip and palate treatment. His extensive serial clinical record of dental casts, lateral cephaloradiographs, facial and intraoral photographs, and panorexes are in the National Museum of Health and Medicine (associated with Walter Reed Hospital's Institute of Pathology) in Washington D.C., where they are available for continued study.
He has published widely in medical and cleft palate journals and is the author of Cleft Lip and Palate Perspectives In Management - First Edition; he coauthored Plastic Surgery of the Facial Skeleton with S.A Wolfe, M.D, and wrote The Cleft Palate Story in English and Spanish for parents of a child born with a cleft. He is contributor and editor of Cleft Lip and Palate: Diagnosis and Management Second and Third Editions, Springer-Verlag, Heidelberg and New York.
Dr. Berkowitz is a popular speaker on cleft lip/palate topics and has presented many workshops and seminars in the USA and abroad. His research interest focuses on improving surgical-orthodontic treatment planning for cleft lip and palate children as well as those with other craniofacial anomalies.
Dr. Berkowitz was project director of a clinical research program that was studying the long-term effects of various surgical treatment procedures on palatal and facial growth and development. He created a quantitative method for determining when to close the palatal cleft space, based on the 10% ratio of the cleft space to the area of the surrounding palatal surface medial to the alveolar ridges. This usually occurs between 18 to 24 months but sometimes even later.
To download a Curriculum Vitae, click here.
A web-based course 7-hour web-based course on surgery/orthodontics adopted from the Second and Third Editions of Cleft Lip and Palate: Diagnosis and Management is now available at www.cleftlippalateaudiovisuallecture.org.
---